Education Retirees Association of Ottawa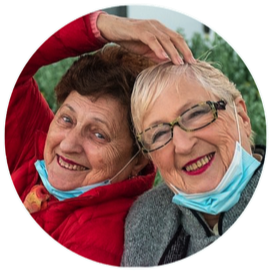 ERAO is a voluntary, self-regulating, not-for-profit association of retired employees of Ottawa-area publicly funded school boards, boasting an active and growing membership of 450 retirees from all education sectors. ERAO exists to provide camaraderie through social, recreational and educational activities, and to promote members' life-long learning.
ERAO has an executive elected by its members each year, a clubroom located in the former Confederation High School, courtesy of the OCDSB, and a history of providing a variety of activities to which its members return year after year
> View our promotional flyer
Who We Are
The Carleton Board of Education Retirees Association, CBERA, was organized in 1990 by a group of Carleton Board of Education retirees. At this time, it was solely a social group with annual events such as Christmas Luncheon, To Hell with the Bell Breakfast, Wine and Cheese, Pot Luck Luncheon. There were two clubs formed then which met regularly, Quilting and Bowling.
In 1998, after amalgamation, the Ottawa and Carleton boards formed the Ottawa Carleton District School Board OCDSB. CEBRA became Ottawa Carleton District School Board Retirees Association – OCDSBRA.
In 2001, OCDSBRA began to look for a name that did not conflict with the school board's corporate identity. The name, Ottawa Public Education Retirees Association, was adopted and OPERA was born.
Later when the OCDSB closed the intranet service to retirees, a group of 5 retirees (Peter Norman, John Reeder, Greg Marshall, Bill Elderkin, Jan Hynes) developed its own First Class system OPERA Online. John Harding also joined the group.
In 2003, OPERA membership totaled 166. This grew to over 500 through the years and the role played by OPERA Online in the growth of our Association was a significant factor. It allowed an easy connection to the board, since we were both using the same electronic platform to communicate.
In 2014, the OCDSB announced its decision to drop FirstClass as their email and conferencing system and move to Google Workspace for Education. A survey of our members at that time indicated that our members wanted to avoid change to OPERA Online. The executive decided to continue supporting FirstClass until 2017, when it became evident we would incur huge costs if we upgraded to a much-needed new version. So in 2018 we moved to a web based message board.
At the AGM in 2015 the membership rules were changed to allow anyone who worked in public education in the Ottawa area to join, although the majority of our members remain retirees from the OCDSB. Currently 250-300 members belong to our group.
In 2022 our name changes to Education Retirees Association of Ottawa – ERAO. Our new web address is erao.ca.
All indications are that we have returned to our original purpose – a social group. We invite you to search this website to find events and activities we hope will promote fellowship, friendship, and fun.
Executive Members: 2022-2023
President: Chris Borzecki
Past President: Horst Dannehl
Treasurer: Horst Dannehl
Registrar: Cheryl Cavell
Secretary: Vikki Zulpo
Social Convenor: Shelley McDonald
OnLine Committee: John Harding. Rick Chataway
Members at Large: Margaret Bryan, Robin Dunbar, Stuart Fraser